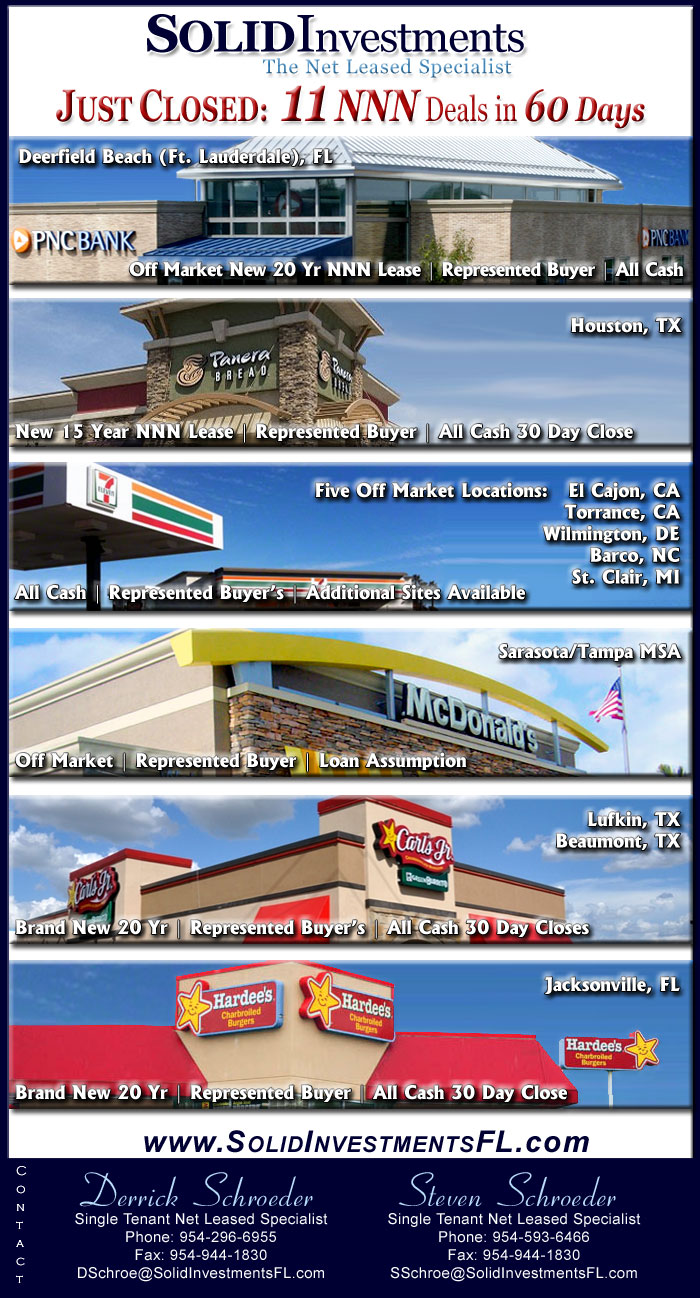 At Solid Investments we work primarily with the Buyer to negotiate the best price and terms for the Buyer, NOT THE SELLER. We specialize in finding high quality, investment grade, corporate guaranteed, Triple Net Leased Single Tenant Propertyfor individuals seeking a true Net Leased Solid Investment.

The owners who develop and sell these properties are real estate professionals and even they hire agents to advise them.As a Buyer, you should have an agent too. 
Our service is FREE to the Buyer.